Spacebox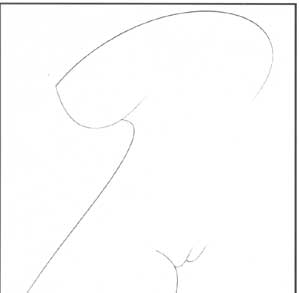 Kick Up
Uli Trepte is the German rock veteran who has played with some of the most important bands of the last twenty years, as well as leading the unique Spacebox in the late seventies and early eighties. He is still performing innovative music, and I hope will continue to do so for many years to come.

CC: Can you provide a brief history of your music?

Uli: I started to play professionally as a founding member of the Irene Schweitzer Trio doing free jazz (66-67); co-founded Guru Guru with Mani Neumeier in 68 doing free rock and left the group in 72. Played with Neu (72), RMO and Faust (73); co-founded Kickbit Information with Carsten Bohn (74). Founded my own group Spacebox as a solo act in 75 in order to realize my concept of a multiphonic music.Played in Berlin and London (76), made it a quartet in Munich (78), moved Cologne (79-80) where I recorded the first Spacebox lp. Lived in Tokyo (81) and New York (82), came back to Cologne (83-84) and made the second Spacebox album. Since 85, I'm living in Berlin and recorded a true solo album for United Dairies under my own name.

CC: What has been the music industry's reaction to the music?

Uli: Well, in the early days, there wasn't much recording done in general, and with the groups I played with after Guru there were inbetween recordings. And my own work, especially Spacebox, has always been rejected by the industry.

CC: Your music still sounds current or up to date. Is there any chance of your live work with other groups being released?

Uli: I hope so. My experience is that it now sounds much more normal to most people than it did before. Any release of Neu or Faust with me is hard to tell. I've got no tapes, but I know that a live tape of each band exists (they'll probably appear if I should become famous. Ha, ha, ha)

CC: Tell us about your new lp.

Uli: "Phenotype" is just plain bass and voice. It's the kernal of the Spacebox concept stripped bare to tonal forms (without long open pieces and the noises too). One side is four songs, the other one three instrumentals (rondo, blues and one long solo) which shows quite clearly the special way I've taken.

CC: Spacebox means different things, what are they?

Uli: Spacebox means three things: 1) the name of the group, 2) the name of the concept (of an authentic cyclic structured, modal collective improvised, electric live music: my actual achievement), and 3) the name of a self-contained instrument containing tape recorders, radios, mixer, equalizer, echo which allows me to play o-tone sounds and mix them in.

CC: Is the Spacebox band still together?

Uli: No. Spacebox ceased to exist in 83. The music had been too total and there was no chance or even reason to continue.

CC: Were you pleased with the results?

Uli: Both Spacebox albums must be seen as documents of a musical concept that basically has developed the new structural aspects of electric music as it blossomed in the second half of the sixties.They show the range of my compositional work and the basics of the concept (everybody hears got ears). The first lp is out of print; the second is available through: Winfried Schlogel [editor's note: address deleted as it is long out of date].

CC: You recorded both lps in an unusual way. What were the reasons?

Uli: The Spacebox concept dealt with a 'played' live music: music that needs the audience/environment to get off specifically; in opposition to a thoroughly arranged one. So I recorded the music 'live' (few mics, just the ground takes with no overdubs) and mixed it as such. Having no possibility to record really 'live', this seemed to be a suitable compromise.

CC: For a while you lived in Japan, what prompted the move?

Uli: I went to Tokyo and New York to look for an underground which would be similar to my intentions, but found nothing, which made my isolation even bigger, but also showed me that I miss nothing if I live in Germany. It is all the same: everybody says music and means money. On the other side I discovered calligraphy and the haiku in Japan and got the blues in America, which is what I still needed.

CC: I understand you also wrote a science fiction novel.What is the story on this?

Uli: I wrote it in New York in English, translated in Cologne into German and offered it last year to virtually every publisher that lay along the line, but all rejected it for various reasons. Looks like the market's low and they're all to straight anyway. So, do you know a hip publisher?

CC: It has struck me that Germany was the first European state to produce its own distinctive 'rock' (for lack of a better term) music. Can you explain this?

Uli: While the Anglo-American scene was basically formed by musicians that came from western, folk, blues, rock 'n' roll and skiffle (music which all features vocals and primarily rends to song forms only), the German originators of electric music mainly came from instrumental jazz. So, being more in touch with what was happening than the surrounding states(probably due to the fact that Germany lost the war and was more exposed/connected (at that time at least) to American influence and information) and otherwise still being Europeans, they developed a basically instrumental electric music (interspersed with voices) and were also able to give such (sometimes quite long) pieces a basic form).

CC: Do you still perform live?

Uli: I've stopped playing live in 86 (for lack of resonance and possibilities), but hope to record another lp after Phenotype so I can musically linger on a bit. I've started to do electric text-performances (without the bass) in Berlin galleries and found some small acceptance. Four of my paintings will be shown in an Oxford exhibition this spring and I'll also show some works in Berlin this year, and I wrote another book (40 short stories) which I will offer for publication soon, so things just cook on a small flame and are still enough reason for a little hope.

CC: Plans for the future?

Uli: That's hard to say. I know that I'll try to survive and do my thing anyway as long as I can last, but hope for one sweet day I'll get the recognition as a first-hand artist of unconventional origin (a psychedelic type) and be able to live from it: an actual normal reasonable wish, but extremely hard to realize in a world which is obviously an ample materialistic bore for 95%.