June 21, 2009: I'm sad to report that Uli Trepte passed away on May 21, 2009 after a long bout with cancer. The musical world is now an emptier place. Rest in peace. 
September 30, 2007: There's a new Takes on Words' cd: "Incredible World" on the Ordnung & Hartmann label. The cd isn't on the label's webpage as of this writing, but there is an email address so drop them a line.

http://www.oha-records.com/

I've said it before and I'll say it again, Uli Trepte is one of the few original krautrockers staying true. This disc is proof.

Here's two video of vintage Uli-era Guru Guru: Electric Junk and Oxymoron. Fantastic!




February 18, 2007: Uli has several concerts planned at Würzburg, Immerhin Club, 29.03.07 and Heidelberg, Jazz Haus, 30.03.07 as ULI TREPTE TRIO featuring Edgar Hofmann "jazzin´ polyphonic" (plus some caps) the modal groove experience.


Here's press release:

+++

PRESSE INFO: ULI TREPTE TRIO

ULI TREPTE TRIO featuring Edgar Hofmann "jazzin´ polyphonic"(plus some caps)das modale groove erlebnis
Uli Trepte (ex Guru Guru, Neu, Faust, Spacebox), Bassgitarre; Edgar Hofmann (Embryo), Saxofone, Klarinetten, Flöten, Nagaswa­ram, Ney und Tapsi Kim, Djembe realisieren Treptes Konzept einer authentisch europäischen, polyphon kollektiv improvisierten, moll­dominiert-modalharmonischen, zyklisch strukturierten, organisch-elektrischen, groovenden Live-Musik auf ideale Weise und zeigen ganz speziell dem jazzorientierten Hörer, zu was improvisierte Musik fähig ist.

+++

September 14, 2006: The Seth Man reviews Guru Guru's debut UFO "As demonstrated on their first pair of albums for the German Ohr label, Guru Guru were the loosest, most experimental and most out there of all power trios of the early seventies. And the title of their debut "UFO" album was appropriate as many of the sounds within are not immediately identifiable -- Although the drums and guitars are recognisable enough, lodged as they are between breeze blocks of heaving, sprawling abandon where all manner of contact microphone misuse, tweaking of volume knobs on both amplifiers and guitars while everything coursed through all manner of fuzztone and echo boxes to make the studio air hang heavy and leaden as it curled at the corners like burning parchment and loads of fuck-knows-what-else. As a result, the five tracks that comprise "UFO" are saw-toothed, broken and resistant to all smoothness in their haphazard execution as they only approach the loosest organisation teased out from the knotty and matted wig of raw noise that hung atop their collective heads."

For the full review, just follow the link:

http://www.headheritage.co.uk/unsung/thebookofseth/1598
Photos of Uli Trepte and Tapsi Kim's appearance at last year's Schiphorst Fesival can be found here:
http://www.faust-pages.com/imagegroups/schiphorst2005.html
September 10, 2006: A new cd has been released on the Ordnung & Hartmann label. Credited to the Uli Trepte Quintett and is entitled "Multiphonic Music" and it's a nice one. Check the discography section for details.

WFMU has a link to a clip of Guru Guru on German TV:
"Kraut Bonanza: This year WDR TV in Germany aired a six hour (!) documentary on that country's rock scene of the late 60's/early 70's, and while all the interviews are in German, it was incredible to see real footage of bands I've only been able to visualize by their LP sleeves. Here's a clip of a live practice room take on "Electric Junk" (29MB wmv file) from the great Guru Guru (studio version found on their 1971 record Hinten), showcasing in crystal-clear fashion the monster-riffic trio of Mani Neumeier (drums, gong, vocals), Uli Tripte (bass) and the appropriately-named Ax Genrich (guitar) in full freak flight. Despite the looseness of the playing, the falling-apart hiss of Genrich's gnarly amp, and extended, sometimes meandering pathways of their songs, Guru Guru's playing was also super-tight with total conviction and direction from start to finish; their ability to hypnotize and bury you with massive jams set them apart from fellow cosmic-travelling brothers like Can and Neu, they weren't quite proggy as Amon Duul 2 nor as metallic as the Scorpions. More clips coming soon, thanks Listener Marcus!"

http://blog.wfmu.org/freeform/2006/07/visual_moments__1.html
September 13, 2005: As earlier reported, Uli Trepte and Tapsi Kim will be performing at the Schipho' Avant-Garde Fiesta [an art-errorist event].Hamburg/Lübeck Sept 16th - 18th 2005.
June 12, 2005: Uli Trepte will be appearing at the "Schipho' Equinox Fiestaval" [an art-errorist event] Sept 16th - 18th 2005. The festival is being organized by members of Faust.

Also confirmed are Charles Hayward, Chris Cutler, Chris Karrer, Ectogram, Electrix Garden, Faust among others.

For more information just click on the link:
February 13, 2005: Added info regarding Takes on Words' "Yestermorrow Songs" to the discography.
February 8, 2005: Uli has supplied several recent photos.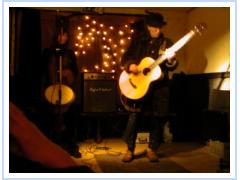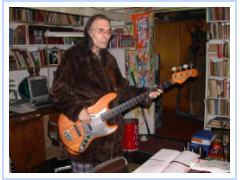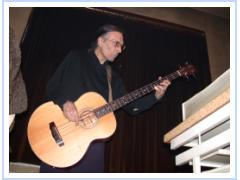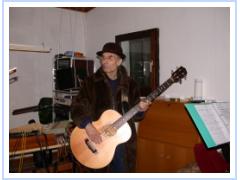 February 8, 2005: Added link to Uli-related Guru Guru releases at the Progweed site.
http://www.progweed.net/reviews/guruguru/guruguru-band.html
January 17, 2005: "Rollomat" information added to discography
December 20, 2004: The Zonk-Machine pages are published